Alberta species at risk will be better protected under a project led by the Alberta Environmental Farm Plan (EFP) with over $200,000 in funding from Environment and Climate Change Canada. The three year initiative will focus on the development of a new online tool that will help producers know about opportunities to conserve species at risk on their farms, provide them with information and resources, and enable them to assess whether they meet sustainable sourcing standards. The project will use several data sources, including GIS, to simplify and speed up the process of completing an EFP.
"This initiative is an extension of the existing EFP program," said Paul Watson, Director of Alberta EFP, a program administered by the Agricultural Research and Extension Council of Alberta (ARECA). "There is a growing market demand for food that is sustainably sourced. We conducted a study last summer comparing Alberta's EFP to international standards. Our EFP scored well. The biggest gap related to species at risk and habitat protection - this project will fill most of that gap."
"We are pleased to assist Alberta EFP in getting this program started," said David Ingstrup, Regional Director of the Canadian Wildlife Service. "They have proven themselves to be an organization that is effectively managed and one that has earned the trust and respect of Alberta producers."
The Alberta SAR project is guided by a committee with representation from agricultural producer groups, conservation associations and all three levels of government. Alberta EFP is also talking with other provincial EFPs that recently received funding from Environment and Climate Change Canada's Species at Risk Partnerships on Agricultural Lands program.
"The producer perspective is uppermost on our agenda," said Watson. "Having these groups work with us will help identify any potential concerns and find early adopters who support this mandate. We already know that finding time to complete an EFP can be challenging for producers; Alberta EFP is committed to reducing the time and effort required."
The main benefit in adding SAR to the EFP is to help prepare producers for the market demand for sustainably sourced products, but there are other practical benefits:
Maintaining the integrity of the prairie ecosystem: native grasses, plants, insects, reptiles, birds and mammals are interdependent – losing one species will affect others
Protecting our prairie heritage and western identity
Helping with pest control: birds of prey, snakes, badgers and weasels eat gophers, mice and other rodents; other species feed on grasshoppers and mosquitos
Demonstrating good land management
The SAR component will be added to the EFP, a self-assessment workbook that is available online or in print. The new component will include technical tips and best management practices related to species at risk and habitat protection. Alberta producers may participate in the EFP program at no charge, and trained technicians are available to help with completing and implementing their environmental farm plans. For more details, visit www.aefp.com. To register, send an email to [email protected] or call (780) 612-9712.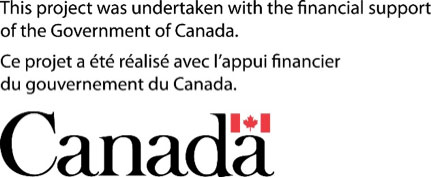 Media Contacts:
Paul Watson Andrea Collins
EFP Director Communications
(780) 612-9712 (587) 535-9077
Species at Risk
Learn more about the species at risk initiative and take the AEFP survey today!